MY SAY: MON DIEUX! SO MANY JEWS, SO LITTLE TIME…FRENCH ROUNDUP OF JEWS JULY 16-17-18, 1942
MY E-PALS HISTORIAN RITA KRAMER AND NURIT GREENGER REMINDED ME OF THIS "ANNIVERSAIRE" OF FRENCH EVIL…..
In 1942, the French gratified the Nazis by rounding up thousands of Jewish families who were arrestedand held at the Vélodrome d'Hiver outside the city, under unbearable conditions and then transported to Auschwitz.
Did you think they were only good for couture and cuisine? Mais non!!! They were efficient enablers of genocide.
This book is now a movie…..
There is also a movie to be released soon named "La Rafle" (the Roundup)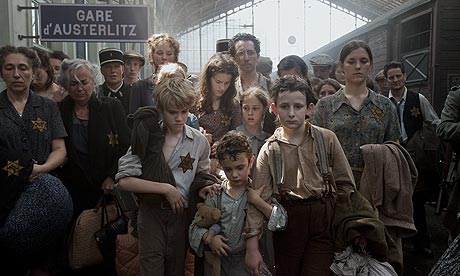 A still from La Rafle. Photograph: Legende Films
Comments are closed.